Mark Allyn's Memoirs And Conversations About Life
---
My Memoirs Expressed In The Form Of Videos Taken From The Parks Of Bellingham, Washington
This is a rendering of my latest models of myself and Arthur Rosenau, standing in front of the Bellingham National Bank Building and the American Theatre on Cornwall Avenue in the 1950's.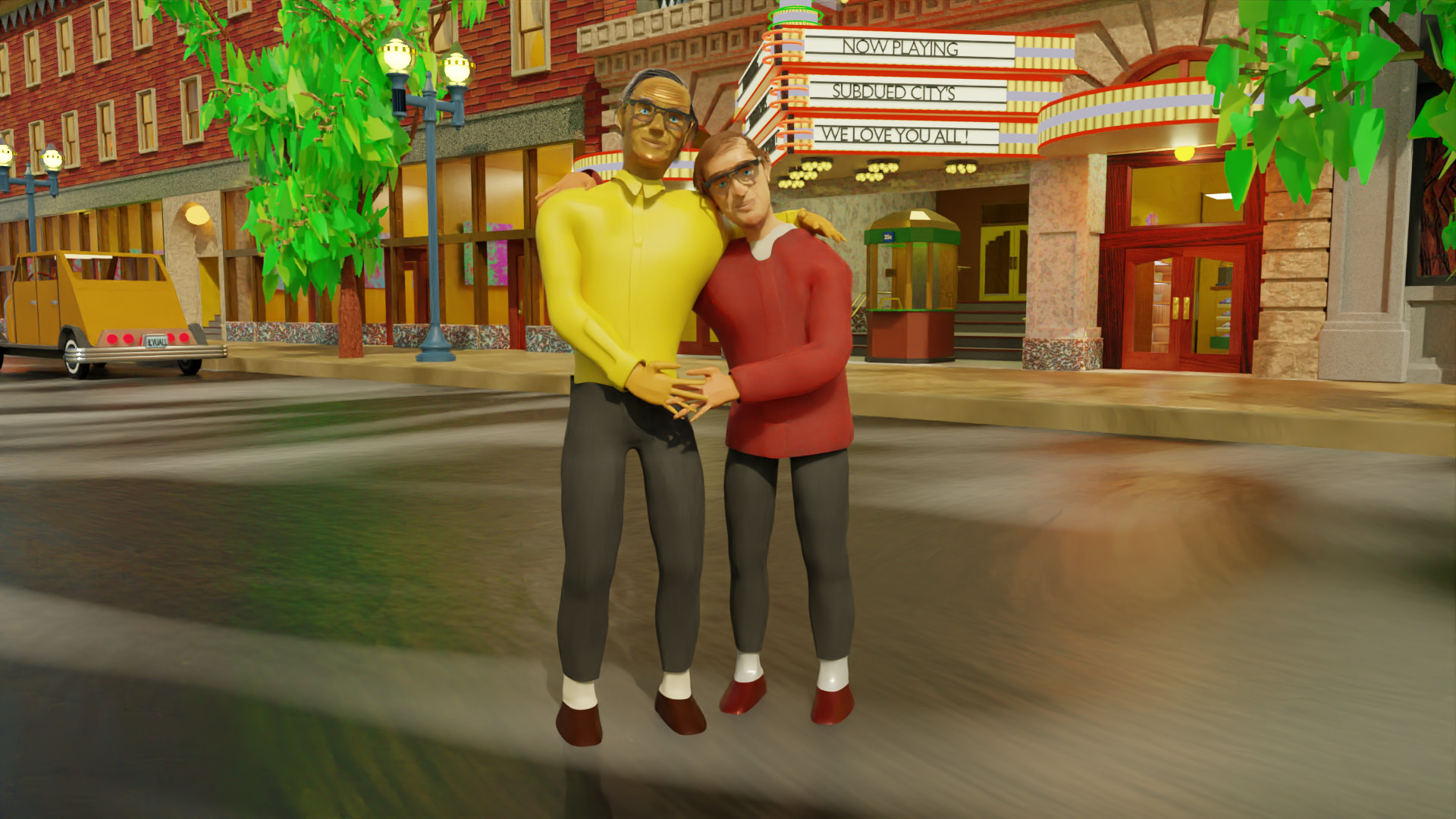 ---
---
Turning My Quest For A Lover To Treating Bellingham As My Lover
After Arthur died, I have come to find out that I could not find another partner. So, I made a change. Bellingham and our wonderful people are my lover!
---
---
---
Finding MCC in San Francisco
I think I found a home in San Francisco and I see Arthur for the first time. I will meet him later!
---
---
---
The Crossroads of My Life In San Francisco
Having been ostracized in San Francisco, where do I go now with my life?
---
---
---
Fantasy Of Hanging Out At MCC With Friends
This is a fantasy piece where I gather some important people in my life (both those whom I never met and those whom I met!
---
---
---
A Museum That Made Me Cry
I get kicked out of the Morrison Planetarium at the California Academy Of Sciences for asking questions
---
---
---
My Rejection and Ostercization From 1970's San Francisco Gay Community
My observations of myself being left in the outs with the San Francisco Gay Community at a time in the 1970's when I was hoping to find a home in San Francisco
---
---
---
My En Caul Birth And What It's All About
This video does contain some very personal topics that I am revealing for the first time in my life.
---
---
A Sad Story About Arthur Rosenau's Young Adult Life
---
Chapter 1 (of unknown number of chapters) About Mark's Early Life and Hobbies
---
---
---
allyn (at) well.com
---